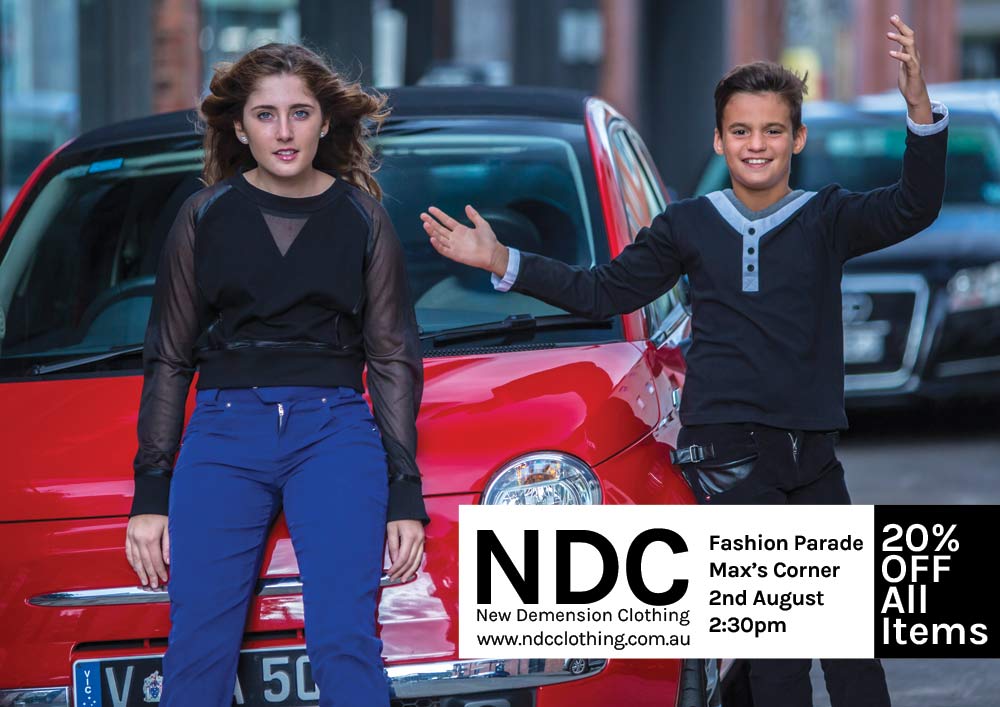 NDC Clothing: Fashion Parade
Join the fun with a catwalk experience not to be missed. Bring your family and friends and come support a local brand and designer.
Where: Max's Corner,1 – 5 Leake Street, Essendon 3040
When: Saturday 2nd August @ 2:30pm
RSVP Now with sending us an email to receive 20% OFF your purchases at the Fashion Parade.
Please state your name, contact number and number of guests you are bringing.